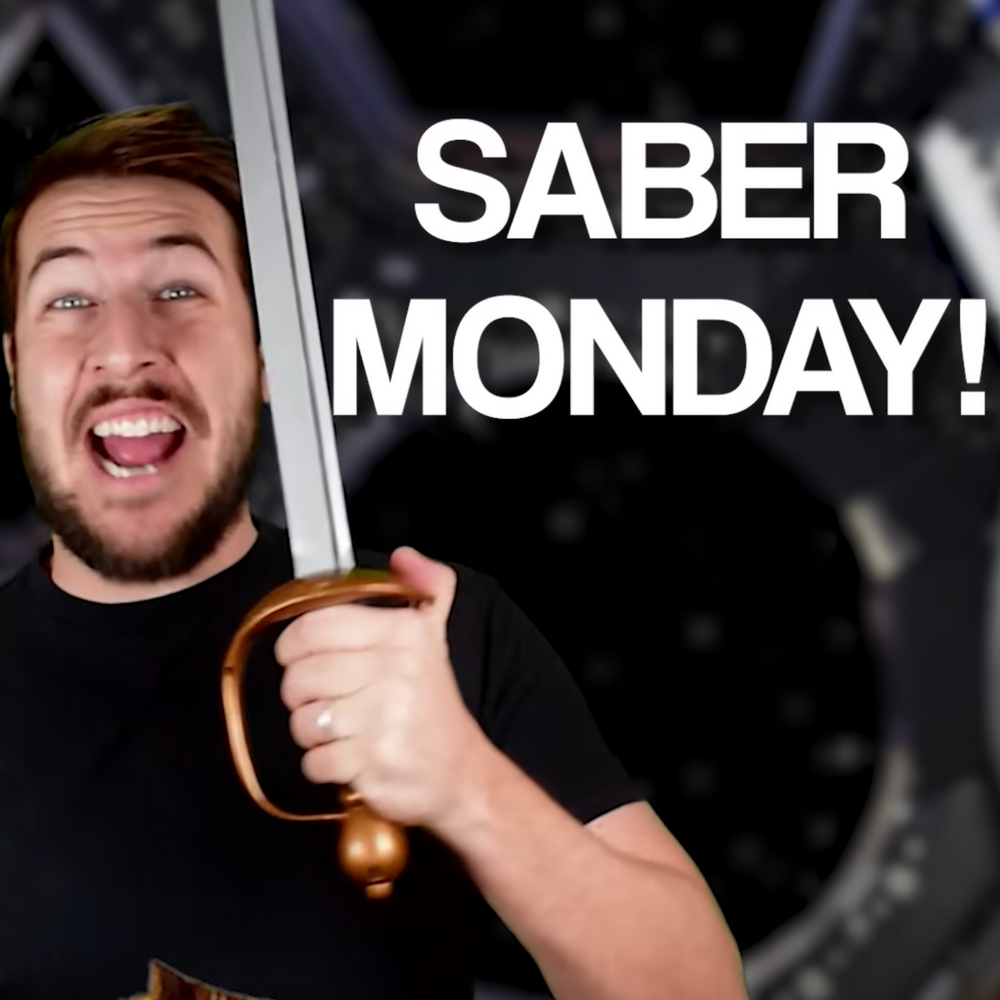 It may be 2023, but we're still slashing prices even further for Ryan's viewers (whom we assume are all just Ryan in various disguises).
It's Saber CYBER Monday! (ish)
Code SABERMONDAY saves an extra 10%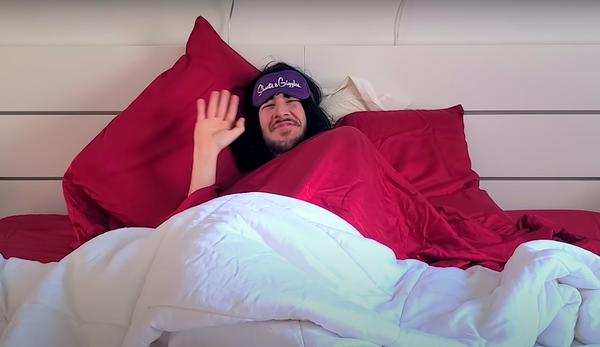 Sheety Gifts
Ifyou have a beautiful significant other like Ryan does, S&G makes a thoughtful gift that says, "I love you, I decided." And if you sleep next to said partner, luxury sheets are also a sneaky gift to yourself, too.
‍
Code SABERMONDAY saves an extra 10% off >
Save Even More
With our new Bundle Builder, you can grab gifts for the whole fam and save an extra 25% off our already discounted prices! Wow wow wow...
Wow.
100,000+ Shiggles Sleepers Know Their Sheet
"Game changer."- Chris Cote

"My husband and I both sleep hot and these sheets have made so much difference. We are sleeping cooler and as a result sleeping better."- Samantha

"I'm keeping these sheets." - The Adstronaut's brother
Learn Some Sheet
What makes Eucalyptus Lyocell so special?
‍
✓Softness: perfectly cylindrical filaments create lower surface friction than even the highest-thread-count cotton sheets, for an impossibly smooth touch.

✓Temperature Regulation: unique cellular structure wicks away and evaporates moisture (i.e., sweat) more rapidly than other fabrics, keeping you dry and at the perfect temperature for uninterrupted, healing non-REM sleep.

✓Sustainability: vs cotton, our sheets use up to 96% less water, 30% less energy, and ∞% less pesticides (i.e., we don't use any). We also utilize zero-plastic and reycled packaging, donate sheet sets to homeless shelters, and have donated over $100,000 to charity in our first 3 years – you could say we give a sheet.
Dreamed Up in Denver
Our flagship 400 thread count Eucalyptus sheets have so much to offer:

✓ Temperature balancing to combat night sweats
✓ Bottom left corner tags
✓ Free shipping and returns with no hard time limit
✓ Extra deep pockets on fitted sheets
✓ Flat sheets have 4" of extra length
✓ 14 beautiful colors to choose from
✓ Softer after every wash
✓ A commanding moustache
✓ Antimicrobial, Hypoallergenic, Zero Static
✓ Dermatologist-Recommended
✓ No Pesticides or Insecticides
✓ OEKO-TEX®, FKT®, Vegan, and UDSA BioPreferred Certified
We Made a Frickin' Mattress!
3 years ago when we started sponsoring Ryan, we asked him if we should make an Earth-friendly eucalyptus mattress to go with our award-winning sustainable sheets.
‍
He replied, "Why are you asking me? These are internal company decisions that I'm not privy to."

His words really inspired us.
Soft, Supportive, Cooling
Softer than even the best cotton, our famous Eucalyptus Lyocell fabric is also naturally temperature-regulating, so we covered our mattress with it.
‍
Unlike a foam mattress, you won't overheat while you sleep, giving you longer, deeper, more healing non-REM cycles.
‍
Two layers of renewable Talalay Latex create a breathable, buoyant cocoon, while over 1,000 tightly packed recycled steel coils provide a layer of firm back support.
Hypoallergenic, Anti-Bacterial, Dust Mite Resistant
Bacteria grows up to 2000x slower in our Eucalyptus Lyocell vs cotton, and dust mites will die off instead of multiplying. And our zero-static, smoother-than-cotton weave means pet hair brushes off easily, and washes out completely.
Proud Sponsors of Ryan
We were fans first, and sponsors second.
‍
We've been sponsoring Ryan since 2019. In that time, we've made a mattress, killed the adstronaut's brother, and have financed 10+ videos. We're so proud that all our money and all his time have led up to Ryan milking himself on camera for all of us to enjoy. An udder masterpiece.
A Dream Come Moo
Your support of S&G is what allows us to keep sponsoring our favorite creator. As long as you keep ordering sheets, we'll milk this relationship for as long as we can.
‍
We hope to keep sponsoring for years to come!